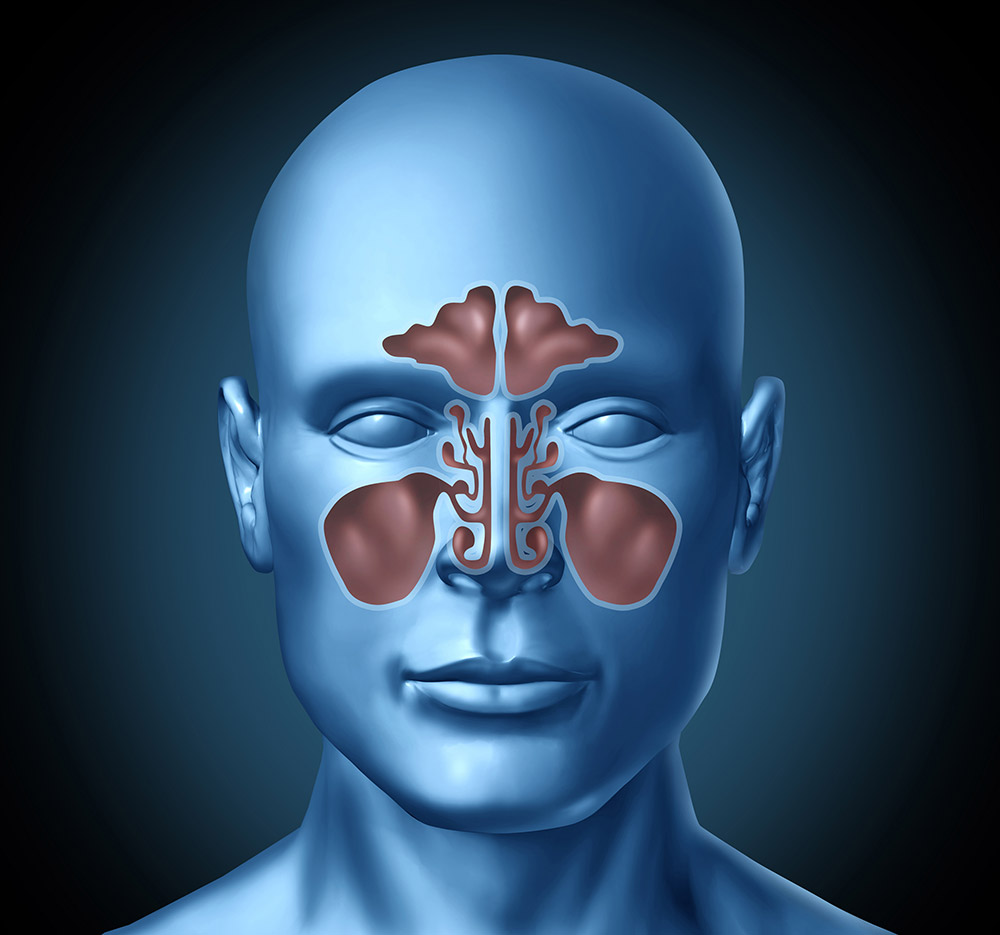 Endoscopic sinus surgery / FESS
The sinuses are hollow cavities or air spaces located in parts of the skull forming the facial bones, and they drain into the nasal cavity.
The sinuses have several functions – warming the air that we breathe before it enters the lungs, humidifying and filtering the air, creating sound resonance, thus enhancing our voices and also reducing the weight of the skull.
Inside the sinuses, mucus is produced, which at some point should drain to the nose and the pharynx. When the mechanism goes wrong and the mucus does not drain properly, it accumulates in the sinuses; an obstruction may occur, which leads to the buildup of bacteria and inflammation, known as "sinusitis".
Another common condition is chronic sinusitis resulting in a formation of polyps of the mucosa, the tissue lining the sinuses, that can obstruct the nasal cavity and cause the sensation of a blocked nose, which is also associated with impaired sense of smell.
FESS (Functional Endoscopic Sinus Surgery) is a procedure performed by a flexible probe with a microscopic camera at its tip, inserted through the nostrils. The procedure is aimed at removing the affected tissue, widening the sinuses and improving their drainage and ventilation.